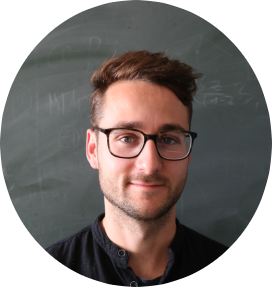 Hi, I'm Jakob.
I love making sense of something difficult, breaking it down into understandable pieces, and then teaching it to others.
The main idea behind my projects is perfectly summarized by the following quote by Edwin Jaynes
The goal should be, not to implant in the students' mind every fact that the teacher knows now; but rather to implant a way of thinking that enables the student, in the future, to learn in one year what the teacher learned in two years. Only in that way can we continue to advance from one generation to the next.
---
🚀 My Projects
💭 A handbook containing all the advice and recommendations about learning physics I wished someone had told me when I was younger.
💻 The PDF version is available here.
💭 A textbook that explains the structure of general relativity and gauge theories like electrodynamics by using a simple financial toy model.
💻 The PDF version is available here.
💭An expository physics wiki with layers that contain explanations with increasing levels of sophistication.
🌏 500+ contributing users
🤓 422 points at Hacker News (#1 Front Page, 2020). 244 points at Hacker News (#5 Front Page, 2018)
📝 A Whitepaper is available here.
---
If you want to get an update whenever I publish something new, simply put your email address in the box below.